Did you know that 1 in 7 Australians will experience a communication difficulty at some point in their lives?
Communication Access means that everyone can get their message across, no matter how they communicate.
Good communication is good for your business and customers. When your business and services are communication accessible, people with communication difficulties are understood and can successfully interact with your business and staff.
How to become communication accessible
Communication Access is about equipping your staff with the knowledge, skills and confidence to communicate with all customers.
We can help. Our experienced team — which includes people with lived experience of communication difficulties — deliver customised training, communication tools and resources to help you become more communication accessible.
Gain the Communication Access symbol
Your business can become accredited with the internationally recognised Communication Access Symbol. By displaying this symbol in your business, you're showing that:
Staff are welcoming and treat everyone with dignity and respect
Staff can communicate successfully with people with communication difficulties
Communication tools are available to help people get their message across and understand what people are telling them.
Once you've earned the symbol, you will be promoted as an accessible and inclusive business or service through our directory of Communication Accessible Places.
The Communication Access Symbol is endorsed nationally and internationally. See our full list of official endorsements.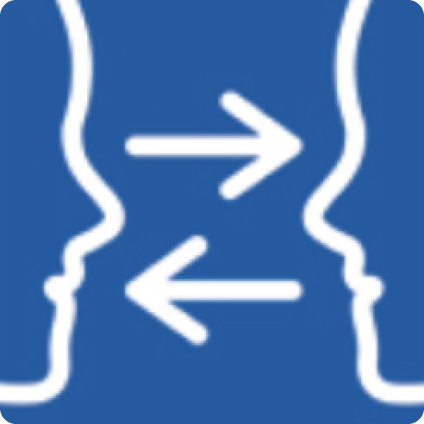 Why is Communication Access so important?
Throughout Australia, people with a communication difficulty can face exclusion in their communities. And, given that 1.2 million people living in Australia will experience a communication difficulty in their lifetime, it's an important issue.
When you are communication accessible it is easier for people with communication difficulties to access your goods and services. It also enhances the customer experience, helps build customer loyalty and increases sales.
When you become a communication accessible business, employee job satisfaction improves, it helps attract and retain staff and contributes to Corporate Social Responsibility and social impact.


Want to know more about Communication Access?
Scope is here to help you on your communication access journey. Fill out the form below and we'll be in touch shortly.